#WriteMentor
Hello my pretties! Bring me all your words.
I'm so pleased to be mentoring for Write Mentor in its first year. I'll kick off by telling you a little about me. I've been writing for over ten years and have now written over fifteen novels. I can get a tad obsessive and need to get those ideas out when they hit, otherwise I'll just explode. I'm on my second agent – Yasmin Standen. Although my first partnership was great, and the agent had a fantastic reputation, a couple of books just kind of died out on submission and we decided we weren't the best fit for each other. I thought getting an agent was the biggest hurdle. And it is, to start with, but it doesn't automatically gain you a book deal. A lesson I learned the hard way. Anyway, my first book with my Yasmin is out on sub now, so keep those fingers crossed for me.
Tea powers me when I am writing. Well, at least half cups, as I always forget to drink the whole thing and then take that really disgusting gulp of cold brew. I'm kind of addicted to Ben & Jerry's, and to make up for the sugar, I swim several miles in a pool every week. 
I tend to write urban fantasy, paranormal, and sci-fi. But I also have an interest in mental health. If your browse around my website you can see a little blurb about the books I have written.
I adored The Hunger Games and Twilight. Right up my street. If you've got anything like that, send it my way. In my opinion, vampires are still cool. I grew up inhaling Christopher Pike, Dean Koontz and Stephen King. I will claim anything twisty and dark. It's mine. MINE. MINE!!!! (I'm not so great with high fantasy, although I'm willing to give it a shot, but there are a couple of other mentors that might be a better fit for that).
As for TV and movies. The Walking Dead, Supernatural and Game of Thrones top my list. I'm also partial to a bit of Nashville, and I adored Buffy and Charmed back in the day. My favourite movie is Karate Kid. Also love Spiderman – the Toby Maguire version. Anything with an underdog really pulls at my heart strings.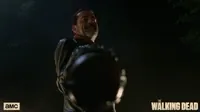 Other Favourite Movies: Pirates of the Caribbean, The Ring, Moulin Rouge, Sleeping with the Enemy, The Never Ending Story, The Guardian, Save the Last Dance,  World War Z, The Sweetest Thing, Coyote Ugly, The Shining, Beetlejuice.
Fav super hero: Spiderman
If I could choose a power: the power to heal, myself and others
Fav Smells: clean sheets, vanilla (Used to wear the perfume a a teenager and it sent my brother searching the house for a cake), fresh bread, shampoo in my kids' hair.
As a mentor, I will be using track changes in Word. I'll also give you a detailed report of my impressions. Although I can't commit to a full manuscript review this time around, I will absolutely give you plot points to think about and areas for development. I'm really good at compliments when I see good stuff too! I can help you with your elevator pitch (Essential for queries, especially in America) and I've got a few formulas for knocking out that synopsis. I'll will be your champion and advocate and root for you all the way! So, If I sound like a good fit for you, send me all your dark and twisty words!